The calendar is updated every five minutes and is only an approximation of availability.

We suggest that you contact us to confirm availability.
About FREE INGWE Crew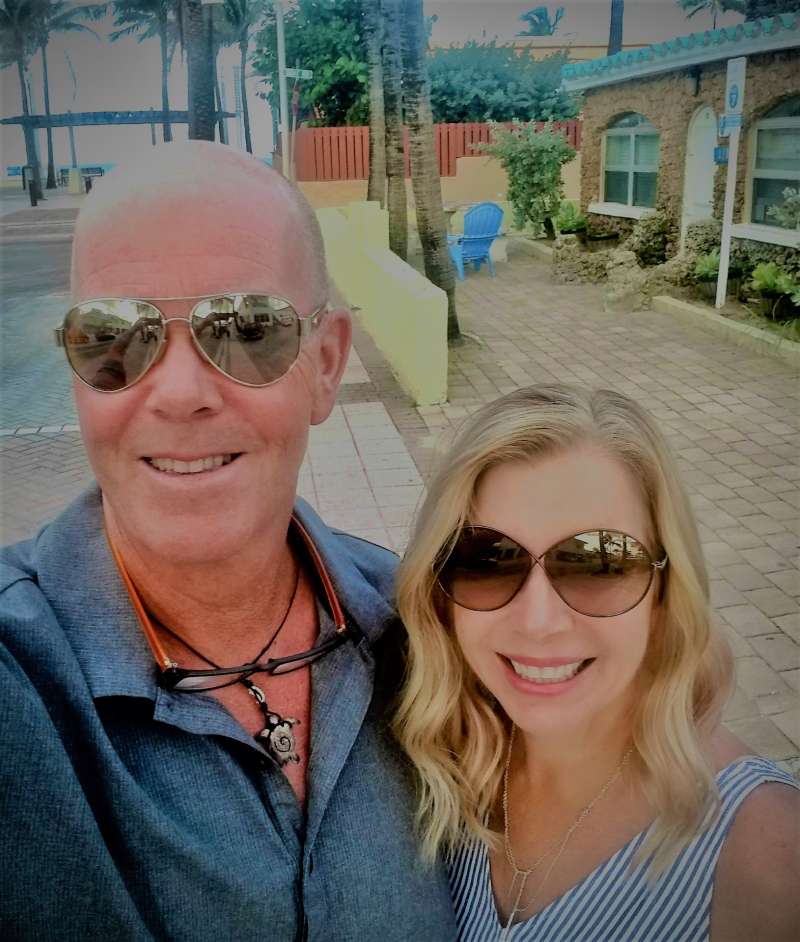 Tyler and Erika lived in the same dorm freshman year of college at East Carolina University. Erika saw Tyler and was instantly smitten but he was too busy with his head underwater to notice. Erika decided to learn to scuba dive and Tyler soon noticed her bubbles! They spent four years diving together and nurturing a friendship that eventually turned to love. Tyler and Erika both graduated with business degrees and landed jobs in the corporate world; Erika as a logistics manager for retail giant Target, and Tyler as a production manager with Aramark Uniform Services.

After a few years of hectic schedules and 18-hour plus work days Tyler and Erika found themselves missing the water and each other. Erika was the first to bring up moving to an island, but Tyler was easily persuaded to replace his daily drive with a daily dive! The newlyweds have spent the last year exploring their new home island of Virgin Gorda while working for Dive BVI. Island life suits them as they enjoy sailing, diving and snorkeling the waters of the BVI and USVI together.

Tyler and Erika quickly jumped at the opportunity to become full time crew on Free Ingwe. It is the perfect platform for Tyler to share his passion for sailing and diving while Erika's past experience will help her create custom itineraries and menus ensuring you will have only the best of experiences on board Free Ingwe.

Tyler Boruff: Captain & Scuba Instructor
Tyler grew up boating, wakeboarding and waterskiing on the waters of the Great Lakes and the Potomac River. When he was ten he sailed for the first time and he quickly became hooked. His passion for being on the water followed him to the East Coast where he owned his own fishing boat and served as first mated on several dive boats.

Tyler caught the scuba bug while wreck diving in the Graveyard of the Atlantic off North Carolina's Crystal Coast. He completely immersed himself into the scuba world; he took on the role of assistant manager and training director at Rum Runner Dive Shop while also working as a service technician. In 2015 Tyler achieved the prestigious NAUI Course Director rating. Tyler also holds instructor ratings with SSI, and technical instructor ratings with NAUI and TDI. Tyler loves being in the water whether it's cave diving in northern Florida, dry suit diving in Canada, or CCR diving here in the BVI.

Tyler also loves guiding snorkel excursions here in the BVI pristine sites, is a great fisherman, hands on wake board teachers and offers great tips for first time kaylers and stand up paddle baorders. He is now turned his interests to kite boarding and is eager to share this great sport connecting guests with with great instructors on Virgin Gorda or Anagada. In short Tyler loves being in, on and under the water - his enthusiasm and expertise will ensure you have the very best experiences with any water based activities you choose to try while on board Free Ingwe.

Chef,First Mate & Scuba Instructor
Erika has a love for entertaining, pouring drinks and, of course, whipping up great eats. The self-proclaimed foodie looks to her travels for inspiration for fresh and healthy, unique dishes. Erika has recently formalized her chef status by completing the professional chef certification from Rouxbe Cooking School.

One of Erika's first jobs was at a dive shop where she was a travel coordinator responsible for planning private dive vacations around the world. Erika expertly handled all arrangements and for groups ranging in size as small as 6 to as large as 40. As these trips usually required the services of chef, Erika morphed her coordinator role with travelling chef. She became the ultimate trip host – making sure her guests were not only organized, but also happily entertained and well fed. This job proved to be the perfect training for Charter Yacht Chef/Mate.

Erika is also a scuba instructor and loves to lead underwater excursions. She is easily excited by turtles and squids and loves to make sure everyone gets to enjoy them as well on dives and snorkels. Some of her favorite teaching moments are with kids experiencing their first try scuba or their first snorkel.






Amenities On FREE INGWE
swimming pool

television

BBQ

entertainment

pets allowed

Fishing

Water Maker

Adult Water Skis

Water Maker

Snorkel Gear

Tube

Wake Board

Float Mats

Swim Platform

Fishing Gear
More Details
Draft - 4.4 feet

Passengers - 6

Crew - 2

Cabins - 3

Last Refit - 2016

Helipad - No

Dinghy - 14' RIB - 60HP hp

Dinghy Passengers - 8

Jet Skis - No

Wave Runner - No

Surf Board - No

Boarding Ladder - Port side folding

Dinghy Sailing - No

Beach Games - Yes

Fishing Gear Type - trolling plus hand line

Number of Fishing Rods - 2

Under Water Camera - No

Scuba Onboard - Onboard

Resort Course - 175

Scuba Full Course - 300

License Information - Instructor

Scuba Compressor - Not Onboard

Dive Tanks - 12

Scuba # BC's - 8

Scuba # Regulators - 8

Scuba - Weights - 10

Scuba # Divers - 6

Number Of Dives - 2 per day

Number Of Night Dives - 2

Dive Information - 2 Dive Professionals offer diving and instruction directly from the yacht.

Erika is a Naui Dive Master and Instructor
Tyler NAUI Instructor and Course Director can provide advanced course instruction

Emergency Oxygen Medical Kit aboard.

Dive Cost - Free Ingwe Rates include
2 dives per day included for certified divers
(up to 10 per week, no diving on first or last day)

Dive Equipment: Guests are welcome to use equipment on board Free Ingwe free of charge.
We have 10 BCD's ranging in size from adult XS - XL
and 10 Reg's and Weight sets.

If guests require additional items we can arrange weekly rentals with a local Dive shop and have onboard for your arrival. ($$)

Discover Scuba Diving
$175 - includes one additional dive with the instructor that week.

NAUI Open water Refferal $300
(Pool and all course work completed prior to arrival.)

Advancved NAUI Courses:
Advance Open Water, Nitox, Night Diving CPR and First Aid
Navigation , Wreck Diver, Rescue Diver, Master Diver, Deep Diver, Dive Master, Instructor , Mixed Gases and Decompression Diving , Overhead Environment Diving

Please contact Tyler well in advance for prerequisites and fee's.

Videos For FREE INGWE
There are no videos available for this yacht
FREE INGWE Layout